By Patty Wilber
The monsoon season officially runs from June 15th to Sept. 30th in New Mexico. I was under the mistaken impression that the start was July 4th…
This June, we recorded 6.38 inches with our tiny rain gauge that woefully underestimates unless the rain is falling straight down. There is an old saying: Rain in June, no monsoon. And in July we only had 1.37 inches.
Things picked up again in August with 3.2 inches.
That brings our total to 10.91 inches.  Considering that the average rainfall in Tijeras is 17.6 inches (vs. Albuquerque just 15 miles away at 9 inches), we've gotten a lot of rain this monsoon season. (Country wide rain fall average is close to 40 inches, so we are still a very dry place!)
A cool thing about plants adapted to this bone dry vs. possible flash flood rainfall pattern is when the rain falls, they waste no time growing!  There is a short window of warm temperatures and rain!
We have had precipitation below the annual averages for many years now, and this abundance of rain has not solved the problem, but it has ameliorated it, some!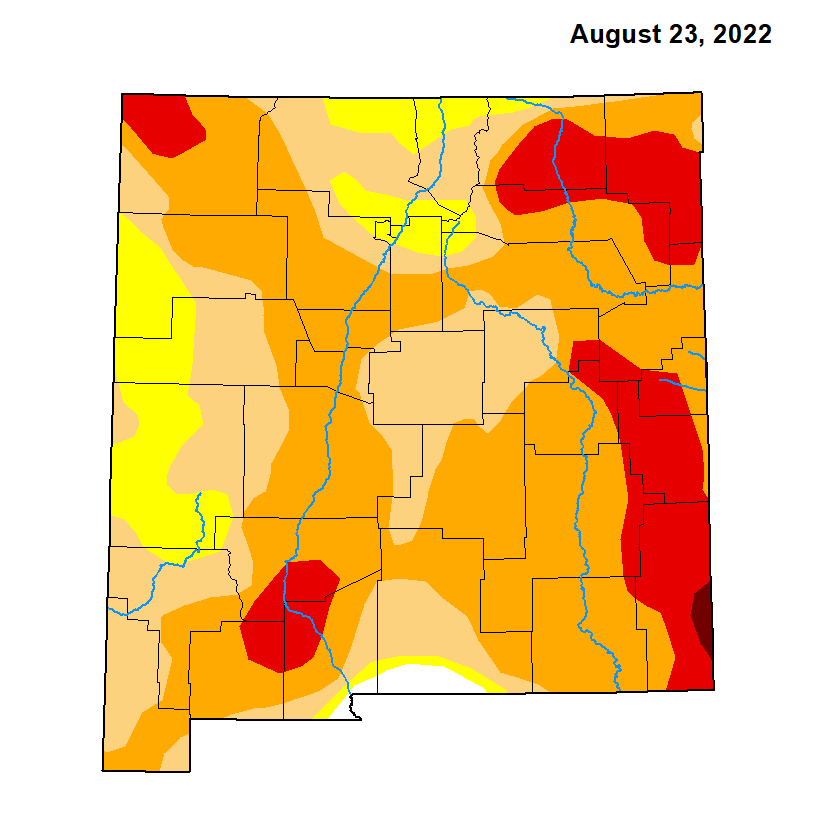 And we still have all of September to go!
It never ceases to amaze me how decent rains change the scene from bare and brown to almost OG (Over Green), which is a play on the Over Gold scene from "I'm Gonna Git You Sucka" 1988.
Here is the clip, which some may find in questionable taste, so watch at your own risk.
The monsoon rains bring out spring and summer flowers!  This year we seem to have a combination of flowers that I often see blooming in spring following snow melt as well as the normal late summer sunflower types!
It is a beautiful time of year!
We are heading to Africa today (Friday), so Gette went to Deets's house.  Gino was very happy to see her.
There will be no blog next week (Sept. 9th).